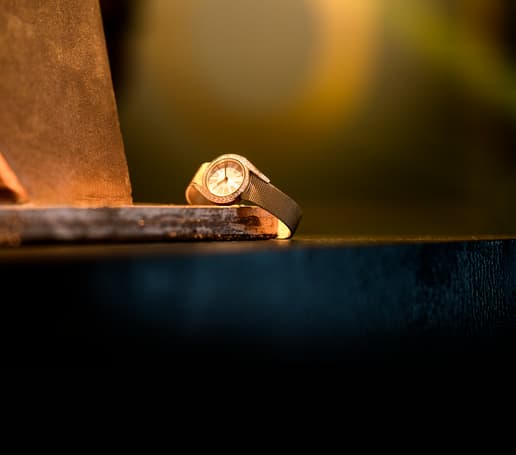 LIMELIGHT GALA
The embodiment of daring
The Limelight Gala luxury watch collection for women brings together the effervescence of the seventies with the craftsmanship that the Maison has preserved over time. Whilst the world was in full transformation, Piaget decided to buy out three Genevan workshops specialising in gold work and gem-setting. They ensure advanced mastery in gold work, allowing the Maison to breathe extravagant life into the creation of diamond watches.
Limelight Gala luxury watches are the embodiment of daring. Their design puts the spotlight squarely on asymmetry, extremely rare in jewellery and virtually non-existent in the world of watchmaking, but a speciality of Piaget. Its unusual attachments stretch out in a balance-spring set with diamonds. They bear witness to the extraordinary know-how of the Maison's craftsmen, who master every variation.
To create a cut-down setting, the material is cut-away all around each diamond, allowing light to pass through. The latter bounces off the gems, thus magnifying the precious contours of the gold watch.

The aesthetic of the various models never ceases to create a sensation. The bracelet alone is a place of discovery. Crafted from gold, it offers a peek behind the scenes of jealously guarded techniques.
Palace-Decoration bracelet
The dream takes shape at the gates of Geneva, in the Ateliers de l'Extraordinaire. Out of solid gold, it is sculpted, openworked, hollowed, hammered, circular-grained and more, becoming a soft, structured exterior featuring Palace Decoration, or clinging supplely to the wrist in Milanese mesh. Gold work holds no secrets for the Maison, which dedicates it to a singular form of expression.
The collection itself is in constant evolution. In 2014, it was enhanced with a model driven by a mechanical movement. Three years later, the 26 mm Limelight Gala rose gold watch was revealed. Limelight Gala luxury watches for women have many a story still to tell!