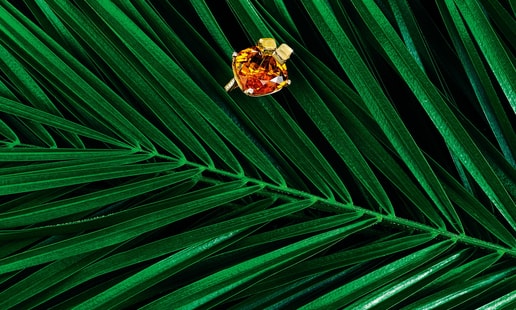 REDISCOVER THE LIMELIGHT COCKTAIL JEWELLERY COLLECTION
THE EXQUISITE FLAVOURS OF PIAGET LIMELIGHT COCKTAIL JEWELLERY
A creative collection that dared to stand out, with boldness and glamour. With a zest of daring and a pinch of allure, Piaget Limelight Cocktail jewellery flaunted with the vibrant, heady elegance of the elixirs that inspired it. Symbols of the joy dear to Piaget's heart, their spirit and colours dominated this collection of luxury jewellery.
We designed Limelight Cocktail jewellery to be extravagant and daring.

Piaget Jewellery Designer
WHEN FINE JEWELLERY OVERWHELMS THE SENSES
Frangipani flowers with chalcedony and round emerald and amethyst petals recalled a nuanced cocktail of violets and blue topaz, set on ingenious rings – extravagant luxury jewellery by Piaget, which blended colour and flavour to give birth to Limelight Cocktail jewellery. From a Blue Hawaiian to a Mojito, the most desired drinks came alive in sparkling cocktail rings.
Diamond jewellery was brought to life by the hands of the most gifted craftsmen. Piaget's luxury jewellery combined the meticulousness of precious gem-setting with the infinite mastery of goldwork – expertise that was essential in creating fine jewellery that was tempting and exotic, bursting with bright lights and flashes of vivid colour.