Possession ring in 18K white gold set with 46 brilliant-cut diamonds (approx. 0.46 ct).
Ring G34P9A00
From

6 700

€
From

6 700

€
From

6 450

€
From

51 500

DKK
From

6 850

€
From

6 750

€
From

6 800

€
From

69 000

SEK
From

6 600

€
For this ring, we recommend that you select the size larger than your usual size.
Possession ring

A contemporary take on one of Piaget's great icons, this Possession ring playfully pairs two asymmetric bands in polished white gold: one set with a pure line of fine diamonds for a touch of preciousness, the wider one set with a single diamond in a half-moon setting. This luxury ring rotates freely aroung the finger with its signature aesthetics and granting its wearer with an unabashed feeling of power through the sensorial experience it delivers.

White gold - diamond ring
Band width: 8.7 mm

Information based on size 54

Type of jewellery:

Ring

Metal:

White gold

Metal weight:

14.60 g

Precious stones:

Diamond

Available sizes (metric):

48 - 58

Band width (mm):

8.7

*Piaget luxury watches and jewellery are individually produced and thus the weight and carats of each product can vary from the displayed data.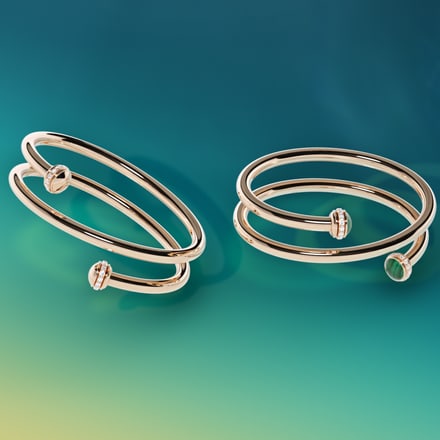 TURN FOR THE EXTRAORDINARY
Colourful, playful, joyful. A unique series of jewels and watches that turns life into Extraordinary moments.
You may also like
White gold - diamond wedding ring
Band width: 4.8 mm
From

5 750

€
From

5 750

€
From

5 600

€
From

44 200

DKK
From

5 900

€
From

5 800

€
From

5 900

€
From

60 000

SEK
From

5 700

€
White gold - diamond ring
Band width: 8.5 mm
From

18 900

€
From

18 900

€
From

18 200

€
From

145 000

DKK
From

19 300

€
From

19 000

€
From

19 200

€
From

195 000

SEK
From

18 700

€
White gold - diamond wedding ring
Band width: 2.8 mm
From

4 400

€
From

4 400

€
From

4 250

€
From

33 500

DKK
From

4 500

€
From

4 400

€
From

4 450

€
From

45 200

SEK
From

4 350

€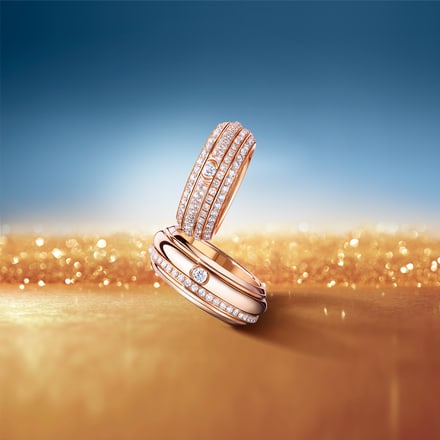 Possession Jewellery
Gold luxury jewellery that beautifully showcases the Maison's creativity