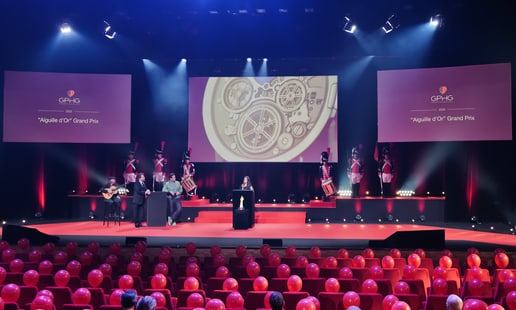 THE ALTIPLANO ULTIMATE CONCEPT WINNER OF THE "AIGUILLE D'OR" WATCH PRIZE
Piaget is proud to announce that the Altiplano Ultimate Concept Watch has won the prestigious "Aiguille d'Or" at the 20th Grand Prix d'Horlogerie de Genève (GPHG). This prize rewards the best overall watch among all categories (Best in Show).
It's an incredible recognition to our exceptional watchmakers, engineers and craftsmen, all the men and women that bring their passion, energy and perseverance to create the most unimaginable, the most unthinkable watch ever.

Chabi Nouri, CEO of Piaget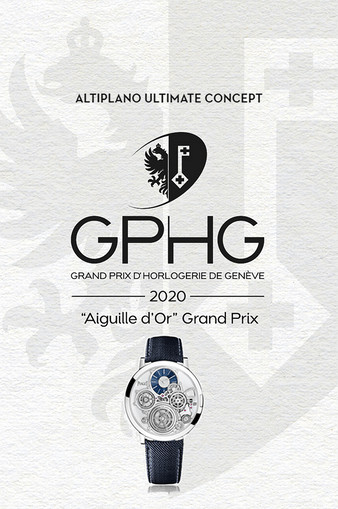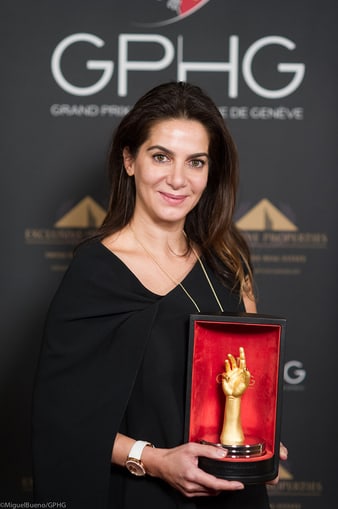 Receiving this watch prize is such an honour for Piaget. It is a celebration of the Maison's savoir-faire and expertise. These rare and exceptional skills have been preserved and perpetuated since 1874 thanks to the Maison's craftsmen and women.
This exceptional watch measures a mere 2mm including case and sapphire crystal. Chabi Nouri, CEO of Piaget, remembers "The crazy and wonderful idea of creating this watch came during the celebration of the 60 years anniversary of the 9P calibre which was 2mm thin ". The Altiplano Ultimate Concept served as a stage for numerous innovations, including the case being part of the movement, an integrated winding crown, an ultra-thin crystal and more importantly new constructions for the barrel and the energy regulation.
With the Altiplano Ultimate Concept, the idea was to create a watch not formed by multiple layers, but from a previously untried fusion of re-scaled components, combining the case and the mouvement as a whole. In order to do this, Piaget embarked on a journey of miniaturisation that resulted in the filing of no fewer than five patents and that led to this 2mm-thin hand-wound watch, with wheels as thin as 0.12mm and the sapphire crystal down to a mere 0.2mm.
The Altiplano Ultimate Concept therefore continues the Maison's great tradition in the art of ultra-thin watchmaking.