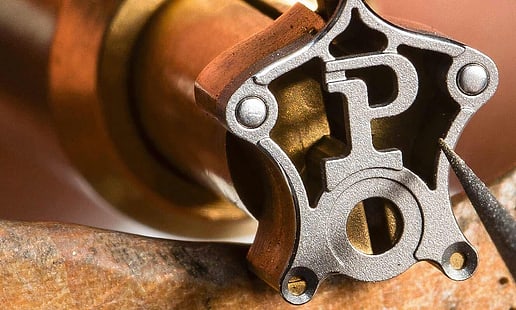 600P movement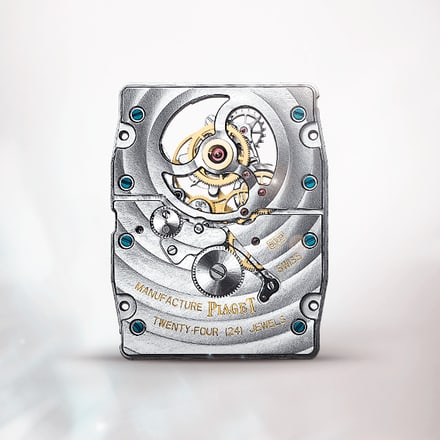 600P
3.5 mm ultra-thin hand-wound mechanical tourbillon and power reserve indicator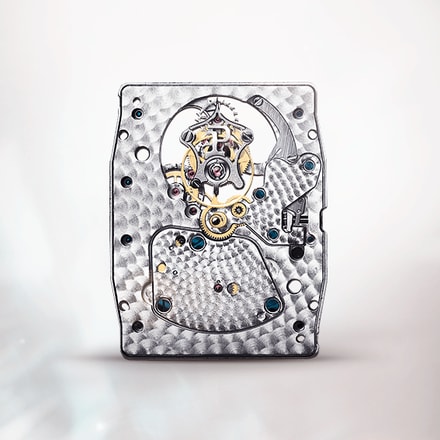 600P
3.5 mm ultra-thin hand-wound mechanical tourbillon and power reserve indicator
600P movement

Manufacture Piaget 600P hand-wound movement with power-reserve indicator, one of the thinnest shaped mechanical flying tourbillon movements in the world (3.5 mm thick).

The tourbillon is probably the most distinguished complication of the watchmaking art.
The watchmaker Piaget has developed one of the world's thinnest shaped tourbillon movements: the 600P movement, measuring just 3.5 mm thick! On esthetic grounds, the brand opted for a flying tourbillon positioned at 12 o'clock on the movement. The visual effect it produces is accentuated by the presence of the stylized ""P"" of Piaget. The asymmetry of the design required meticulous adjustments in order to respect the balance of the whole movement.
The ultra-thin tourbillon carriage, suspended from a single axis, contains 42 components. Fashioned in titanium, it weighs just 0.2 grams and performs one rotation per minute. The 600P movement is also equipped with a power reserve at 6 o'clock. The decorative elements such as the circular Côtes de Genève, the circular-grained mainplate, the beveled hand-drawn bridges, and blued screws reflect the distinctive esthetic codes of the Swiss watchmaking brand.

Hand-wound - tourbillon

Type:

Hand-wound mechanical

Shape:

Rectangular

Functions:

Seconds, Hours, Minutes, Power reserve indicator at 6 o'clock

Technical features:

Titanium carriage, Flying tourbillon at 12 o'clock

Power reserve (in hours):

Approx. 44

Frequency (vph):

21,600

Frequency (Hz):

3

Diameter (lines):

12.75 X 10

Diameter (mm):

28.6 x 22.4

Number of jewels:

24

Thickness (mm):

3.5

Number of components:

177

Finishing:

Blued screws, Circular Côtes de Genève, Bridges circular-grained, drawn and beveled by hand, Mainplate circular-grained by hand, Carriage beveled and drawn by hand

*Piaget luxury watches and jewelry are individually produced and thus the weight and carats of each product can vary from the displayed data.