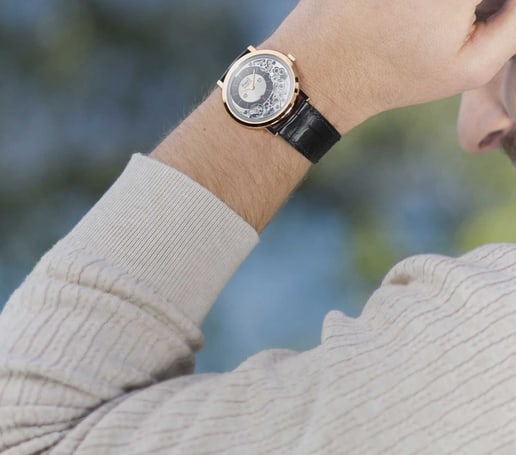 Altiplano
The Ultimate Elegance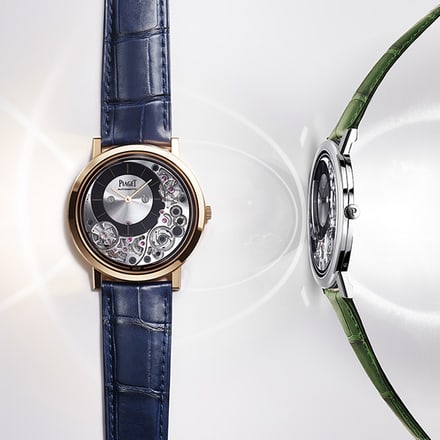 Altiplano Ultimate Automatic
Piaget presents one of the thinnest watches in the world, and a new measure of absolute elegance. At once exceptional and a natural part of the Altiplano collection, the Altiplano Ultimate Automatic is destined to become an icon of superlative refinement.
Ultimate… and unique
At only 4.30 mm thick, Altiplano Ultimate Automatic is the thinnest automatic watch ever created by Piaget. Breaking free from the distinction between movement and case, the Altiplano Ultimate Automatic is designed as an inseparable whole. With a reversed movement construction, the entire ultra-precise movement is magnificently displayed through the face of this mechanical masterpiece.