Possession open bangle bracelet in 18K rose gold set with 72 brilliant-cut diamonds (approx. 1.73 ct) and decorated with 2 carnelian cabochons.
Open bangle bracelet G36PE500
Possession open bangle bracelet

Discover this Piaget Possession carnelian open bangle in rose gold with 2 turning bands of brilliant-cut diamonds at each end, finished with two striking carnelian cabochons. Embrace your playful side with the inimitable allure of the Piaget Possession jewellery collection. A collection designed to energise and stimulate, with pieces constantly in motion thanks to our signature infinitely turning bands. This luxury bangle bracelet is perfectly stackable with an array of enchanting coloured stones adorning this rose gold bangle bracelet. Or wear alone for a refined, chic look with a striking pop of colour.

Rose gold - carnelian - diamond open bangle bracelet
Bracelet width: 6 mm

Type of jewellery:

Open bangle bracelet

Metal:

Rose gold

Metal weight:

21.9 g

Precious stones:

Diamond

Semi-precious stones:

Red carnelian

Motif size width:

11 mm

*Piaget luxury watches and jewellery are individually produced and thus the weight and carats of each product can vary from the displayed data.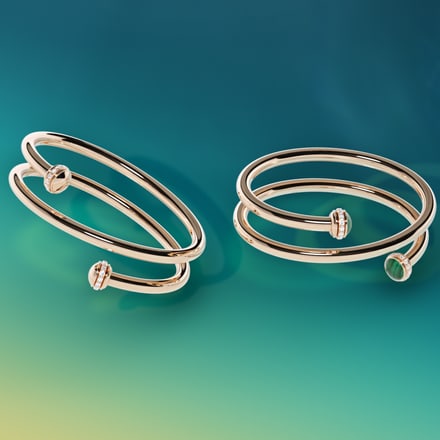 TURN FOR THE EXTRAORDINARY
Colourful, playful, joyful. A unique series of jewels and watches that turns life into Extraordinary moments.
You may also like
Rose gold - carnelian - diamond open bangle bracelet
Bracelet width: 4.2 mm
Rose gold - diamond open bangle bracelet
Bracelet width: 6 mm
Yellow gold - diamond open bangle bracelet
Bracelet width: 6 mm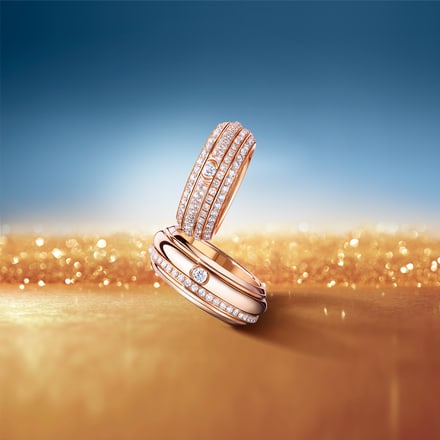 Possession Jewellery
Gold luxury jewellery that beautifully showcases the Maison's creativity