Possession open bangle bracelet in 18K rose gold, set with 90 brilliant-cut diamonds (approx. 1.00 ct) and decorated with 2 lapis lazuli cabochons.
Open bangle bracelet G36PD500
Possession open bangle bracelet

Possession bracelet in rose gold and diamonds decorated with two lapis lazuli cabochons. Enlivened with deep blue lapis lazuli cabochons, this elegant Possession open bangle bracelet becomes an utterly feminine colourful companion embellished with a shower of brilliant-cut diamonds. Mischievously mixing bracelets with joyful, colourful ornamental stones set with dazzling diamonds, the Possession woman expresses the many facets of her personality. While she uses a single piece to assert her style, she stacks rose gold bracelets with coloured stones to create a stunning effect on the wrist.

Rose gold - lapis lazuli - diamond open bangle bracelet
Bracelet width: 4.2 mm

Type of jewellery:

Open bangle bracelet

Metal:

Rose gold

Metal weight:

15.00 g

Precious stones:

Diamond

Semi-precious stones:

Lapis lazuli

Motif size width:

9 mm

*Piaget luxury watches and jewellery are individually produced and thus the weight and carats of each product can vary from the displayed data.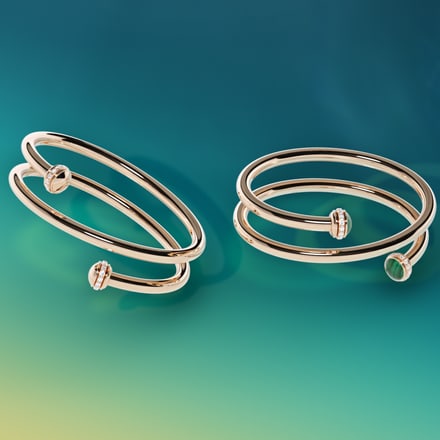 TURN FOR THE EXTRAORDINARY
Colourful, playful, joyful. A unique series of jewels and watches that turns life into Extraordinary moments.
You may also like
Rose gold - carnelian open bangle bracelet
Bracelet width: 2.5 mm
Rose gold - malachite open bangle bracelet
Bracelet width: 2.5 mm
Rose gold - turquoise open bangle bracelet
Bracelet width: 2.5 mm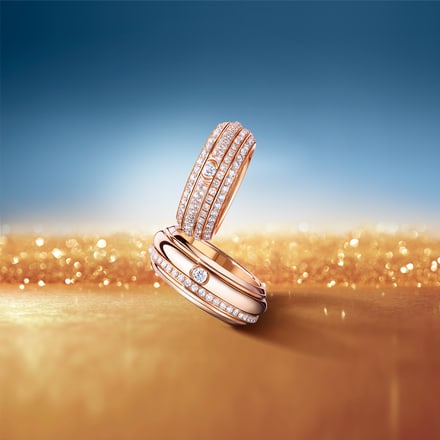 Possession Jewellery
Gold luxury jewellery that beautifully showcases the Maison's creativity