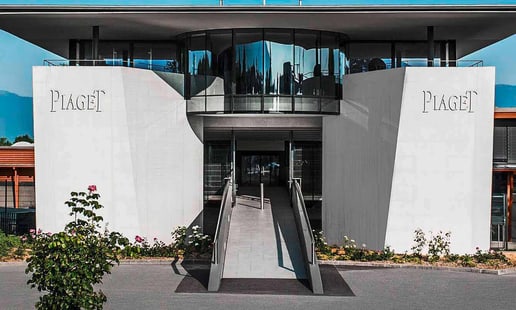 LES ATELIERS DE L'EXTRAORDINAIRE
WHERE INSPIRATION TURNS TO CREATION
In our two Manufactures at La Côte-aux-Fées and Plan-les-Ouates, our designers create only the most unexpected and extraordinary pieces, constantly keeping in mind the motto of our founder, Georges Piaget: "Always do better than necessary". Each watch and luxury jewelry piece they create in our Ateliers has Piaget's DNA through and through, each created like a piece of art.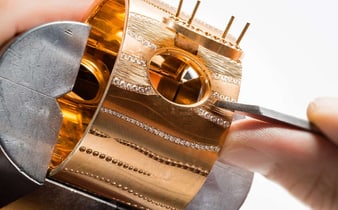 STAYING TRUE TO OUR ROOTS
Our Manufacture in La Côte-Aux-Fées is home to our exceptional movements, including our ultra-thin calibers. This serene and secluded location is ideal for letting inspiration and attention to detail flourish. The movement of our luxury watches represents their beating heart; for Piaget watchmakers, no detail is too small to be treated with the utmost care and consideration.
Plan-les-Ouates, on the edge of Geneva, is home to our Piaget workshops that specialize in goldsmithing and jewelry. It is here where inspiration turns to creativity and Piaget's aesthetic sense of gold and gemstones is developed. Transforming raw materials into refined cases and silky bracelets adorned with embellishments, crafting pieces of art anchored in the Piaget spirit.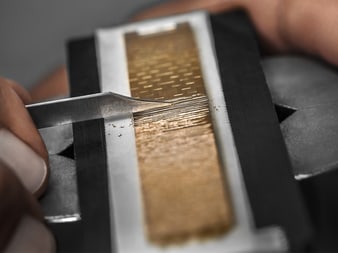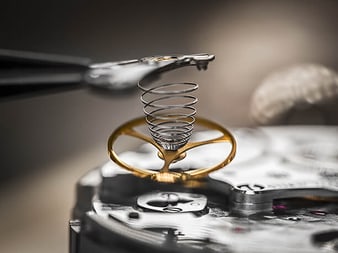 EXPLORING PLAN-LES-OUATES
In our Manufacture in Plan-les-Ouates our designers and gemologist are constantly looking for new ways to craft gold into extraordinary Piaget pieces.
Extensive expertise is behind each golden piece, creating expertly finished watch cases, and even drawing it into a thin wire to weave fine mesh bracelets that feel like silk against the skin. Our gemologists add light to each piece, with skillful gemsetting. Polishing, satin-finishing, accentuating, diamond-finishing and engraving are the final touches to transform drawings into glittering creations.
LA CÔTE-AUX-FÉES, OUR HISTORICAL HOME
In 1874 Piaget was founded in the place that remains our home to this day.
La Côte-aux-Fées is the place where the spirit of Piaget is explored, celebrated, and instilled into each piece crafted here.
Since 1874, our craftsmen have been creating the calibers of our luxury watches, some as thin as 2.35mm, with the expert care and skill developed over years of practice.
The ultra-thin has been the obsession of this manufacture, our watches demand mastery that must be developed over years of practice. Each movement can contain as many as 400 components, requiring meticulous finishing and using around 15 different techniques.