Novelty

Possession pendant in 18K rose gold set with 20 brilliant-cut diamonds (approx. 0.28 ct) and decorated with a carnelian cabochon. 2 ways of wearing.
Pendant G33PD600
4 250
€
4 250
€
4 100
€
32 600
DKK
4 350
€
4 300
€
4 350
€
43 900
SEK
4 200
€
Possession pendant

A playful Possession pendant in rose gold set with diamonds and red carnelian. Open your life to luck, love and joy with a gold carnelian pendant that says something special. This rose gold pendant for women features a central half sphere of carnelian that can be turned to reveal an engraved gold side. Inscribe a lucky message, symbol, initials or special date, and keep it close to your heart. You can choose to wear your message on the outside or flip it over to show the vibrant red carnelian. Whichever way you wear this luxury pendant, carry its playful and optimistic energy with you.

Rose gold - carnelian - diamond pendant

Type of jewellery:

Pendant

Metal:

Rose gold

Metal weight:

7.1 g

Precious stones:

Diamond

Semi-precious stones:

Red carnelian

Necklace length:

42 cm

Motif size length:

13 mm

Motif size width:

13 mm

*Piaget luxury watches and jewellery are individually produced and thus the weight and carats of each product can vary from the displayed data.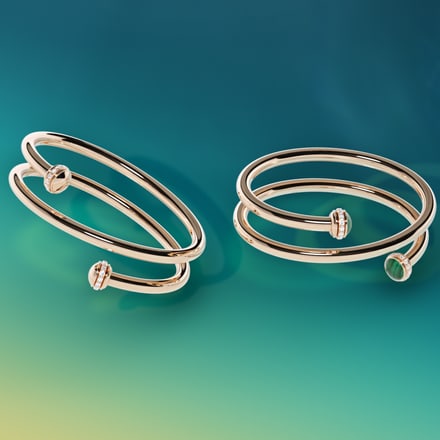 TURN FOR THE EXTRAORDINARY
Colourful, playful, joyful. A unique series of jewels and watches that turns life into Extraordinary moments.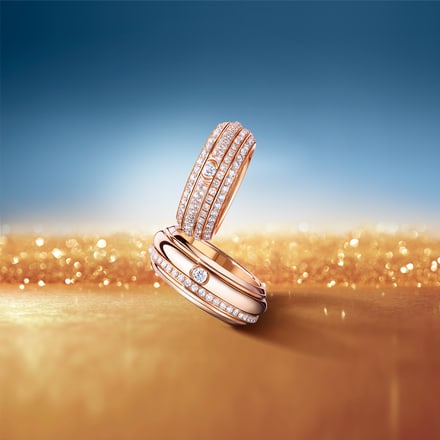 Possession Jewellery
Gold luxury jewellery that beautifully showcases the Maison's creativity