Possession pendant in 18K Rose gold set with 109 brilliant-cut diamonds (approx. 0.93 ct).

Pendant G33P0097
12 000
€
12 000
€
11 600
€
92 500
DKK
12 300
€
12 100
€
12 300
€
125 000
SEK
11 900
€
Possession pendant

Sparkling with over one hundred diamonds, a voluptuous Possession miniature diamond ring slides up and down its rose gold chain to become a luxury diamond pendant, worn either long or short, symmetrically or asymmetrically. Rose gold bands set with a multitude of diamonds rotate side by side, while a brilliant-cut diamond in a half-moon setting dazzles in the centre of the ring. As the wearer masters her own destiny with one turn of the ring, two brilliant-cut diamonds on the end of the necklace cascade down from the jewel, gracefully dancing with every move she confidently makes.


Rose gold - diamond pendant

Type of jewellery:

Pendant

Metal:

Rose gold

Metal weight:

13.73 g

Precious stones:

Diamond

Necklace length:

90 cm

Motif size length:

11.3 mm

Motif size width:

10.2 mm

*Piaget luxury watches and jewellery are individually produced and thus the weight and carats of each product can vary from the displayed data.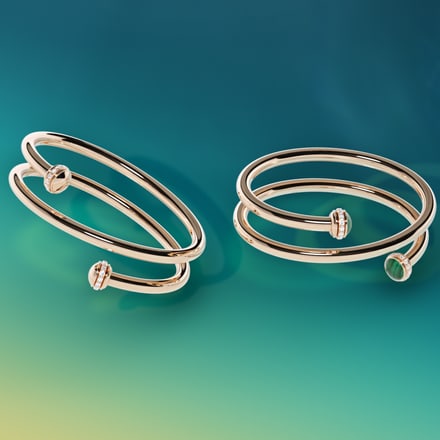 TURN FOR THE EXTRAORDINARY
Colourful, playful, joyful. A unique series of jewels and watches that turns life into Extraordinary moments.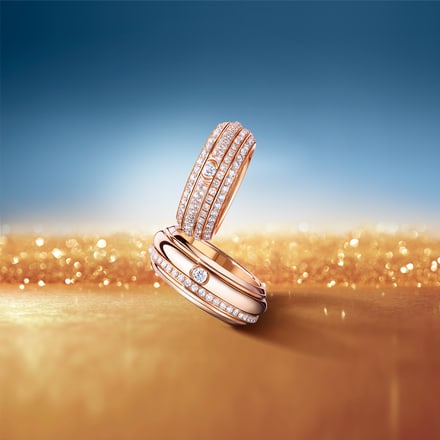 Possession Jewellery
Luxury gold jewellery that beautifully showcases the Maison's creativity