Boutique exclusivity

Possession open ring in 18K rose gold set with 104 brilliant-cut diamonds (approx. 0.53 ct).
Ring G34P1F00
7 250
€
7 250
€
7 000
€
56 000
DKK
7 450
€
7 300
€
7 400
€
75 000
SEK
7 200
€
Possession open ring

Possession rose gold diamond open ring. Experience the joyful elegance of a Piaget jewellery icon around your finger. An open diamond ring reveals the captivating beauty of the collection's iconic turning rings. A precious treasure or a playful companion, our sparkling twisted rose gold open ring expresses all the dazzling artistry of Piaget diamonds.

Rose gold - diamond open ring
Band width: 2.8 mm

Information based on size 54

Type of jewellery:

Ring

Metal:

Rose gold

Metal weight:

10.04 g

Precious stones:

Diamond

Available sizes (metric):

48 - 56

Band width (mm):

2.8

*Piaget luxury watches and jewellery are individually produced and thus the weight and carats of each product can vary from the displayed data.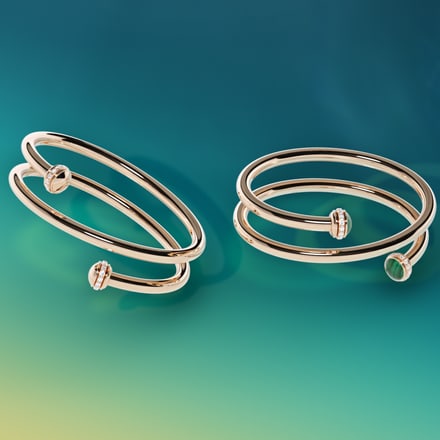 TURN FOR THE EXTRAORDINARY
Colourful, playful, joyful. A unique series of jewels and watches that turns life into Extraordinary moments.
You may also like
Rose gold - diamond open bangle bracelet
Bracelet width: 6 mm
20 600
€
20 600
€
19 900
€
159 000
DKK
21 100
€
20 800
€
21 000
€
214 000
SEK
20 400
€
Rose gold - diamond open ring
Band width: 2.1 mm
4 600
€
4 600
€
4 450
€
35 400
DKK
4 750
€
4 650
€
4 700
€
47 700
SEK
4 600
€
White gold - diamond open ring
Band width: 2.1 mm
4 850
€
4 850
€
4 700
€
37 200
DKK
5 000
€
4 900
€
4 950
€
50 500
SEK
4 800
€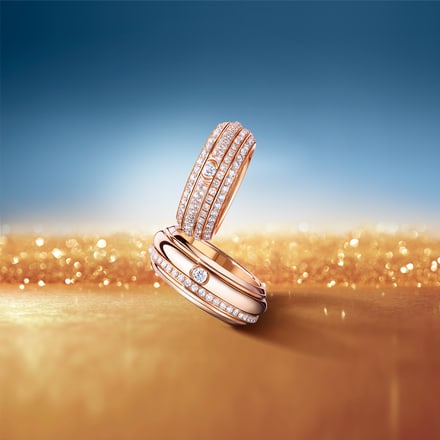 Possession Jewellery
Gold luxury jewellery that beautifully showcases the Maison's creativity