Possession pendant in 18K rose gold, set with a brilliant-cut diamond (approx. 0.02 ct) and decorated with 2 turquoise cabochons.
Pendant G33PA400
Price available upon request
Possession pendant

Rose gold long necklace with a turquoise pendant adorned with the turning Possession ring. A Piaget signature jewellery creation surrenders to the beauty of colour with the arrival of ornamental stones. Vibrant and captivating, the colourful stones express the many facets of a Possession woman's personality. Wrapped around two vibrant blue turquoise cabochons, the Piaget Possession ring becomes an elegant rose gold pendant. Set with a single brilliant diamond, the precious turning ring is an irresistible invitation to experience an evocative jewellery ritual. One simple and unforgettable gesture. With the turn of the gold ring around her turquoise pendant, the independent woman sets her world in motion with new experiences, new emotions and moments of pure joy.


Rose gold - turquoise - diamond pendant

Type of jewellery:

Pendant

Metal:

Rose gold

Metal weight:

16.60 g

Precious stones:

Diamond

Semi-precious stones:

Stabilised turquoise

Necklace length:

85 cm

Motif size length:

20.30 mm

Motif size width:

17 mm

*Piaget luxury watches and jewellery are individually produced and thus the weight and carats of each product can vary from the displayed data.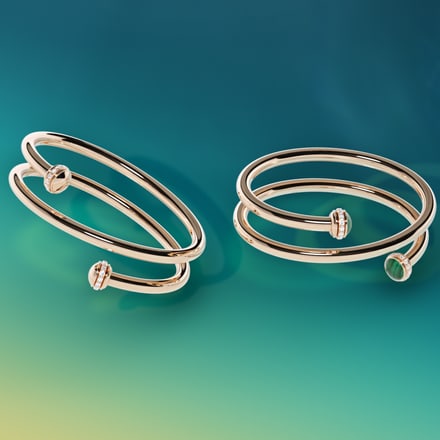 TURN FOR THE EXTRAORDINARY
Colourful, playful, joyful. A unique series of jewels and watches that turns life into Extraordinary moments.
You may also like
Rose gold - carnelian - diamond bracelet
1 520
€
1 520
€
1 470
€
11 700
DKK
1 550
€
1 530
€
1 550
€
15 700
SEK
1 500
€
Rose gold - malachite - diamond bracelet
1 520
€
1 520
€
1 470
€
11 700
DKK
1 550
€
1 530
€
1 550
€
15 700
SEK
1 500
€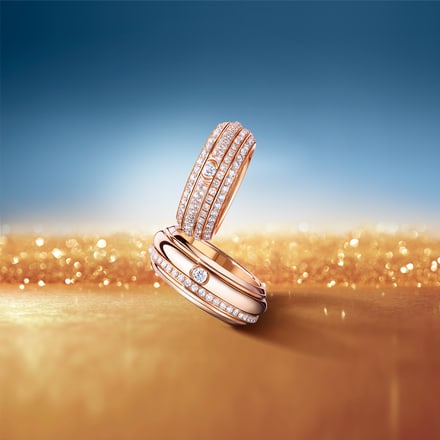 Possession Jewellery
Gold luxury jewellery that beautifully showcases the Maison's creativity