Possession pendant in 18K rose gold set with a brilliant-cut diamond (approx. 0.06 ct) and a turquoise bead.

Pendant G33PB500
2 060
€
2 060
€
1 990
€
15 900
DKK
2 110
€
2 080
€
2 100
€
21 400
SEK
2 040
€
Possession pendant

Possession turquoise and rose gold pendant with a diamond. Essential companion to the dynamic and empowered woman, the iconic Possession ring becomes a precious rose gold pendant wrapped around a colourful ornamental stone. Encircled by a Possession gold ring, a bright turquoise sphere turns freely on itself. Along the rose gold chain, a diamond adds a touch of preciousness to this playful luxury pendant. In bright bold colours, Piaget Possession expresses every facet of her personality.


Rose gold - turquoise - diamond pendant

Type of jewellery:

Pendant

Metal:

Rose gold

Metal weight:

3.50 g

Precious stones:

Diamond

Semi-precious stones:

Stabilised turquoise

Necklace length:

42 cm

Motif size length:

7 mm

Motif size width:

7 mm

*Piaget luxury watches and jewellery are individually produced and thus the weight and carats of each product can vary from the displayed data.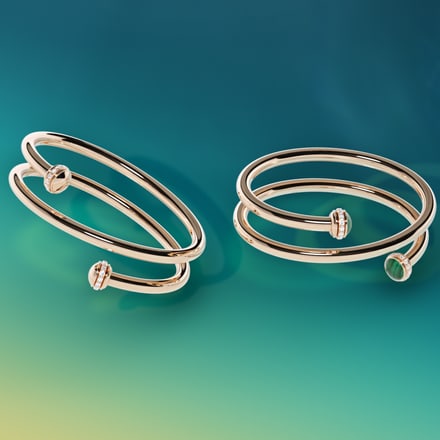 TURN FOR THE EXTRAORDINARY
Colourful, playful, joyful. A unique series of jewels and watches that turns life into Extraordinary moments.
You may also like
Rose gold - malachite - diamond pendant
2 060
€
2 060
€
1 990
€
15 900
DKK
2 110
€
2 080
€
2 100
€
21 400
SEK
2 040
€
Rose gold - malachite - diamond pendant
13 600
€
13 600
€
13 200
€
105 000
DKK
13 900
€
13 700
€
13 900
€
141 000
SEK
13 500
€
Rose gold - lapis lazuli - diamond pendant
15 200
€
15 200
€
14 700
€
117 000
DKK
15 500
€
15 300
€
15 500
€
157 000
SEK
15 000
€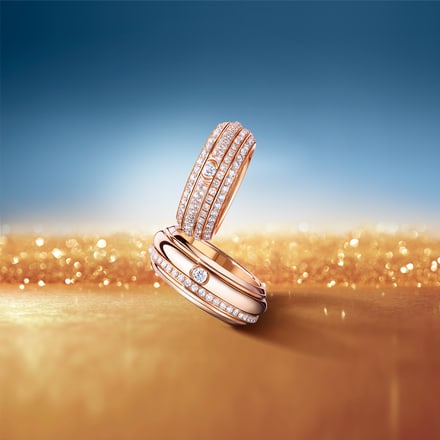 Possession Jewellery
Gold luxury jewellery that beautifully showcases the Maison's creativity