Possession pendant in 18K white gold set with 55 brilliant-cut diamonds (approx. 0.68 ct).
Pendant G33PE600
10 200
€
10 200
€
9 850
€
78 500
DKK
10 500
€
10 300
€
10 400
€
106 000
SEK
10 100
€
Possession pendant

Piaget Possession white gold pendant with brilliant-cut diamonds and a paved white half sphere with a turning ring. The Piaget Possession jewellery collection is crafted to bring you joy, playfulness and freedom, which this luxury pendant embodies perfectly, featuring the signature turning ring of the collection, spinning around a central half sphere paved with brilliant-cut diamonds. This diamond pendant gives you the choice to wear it your way. Ever-changing and evolving, it lets you express your flare. You can wear it long, short or asymmetrical by adjusting the chain. Transform your look whenever the mood takes you.

White gold - diamond pendant

Type of jewellery:

Pendant

Metal:

White gold

Metal weight:

15.26 g

Precious stones:

Diamond

Necklace length:

64 cm

Motif size length:

15 mm

Motif size width:

15 mm

*Piaget luxury watches and jewellery are individually produced and thus the weight and carats of each product can vary from the displayed data.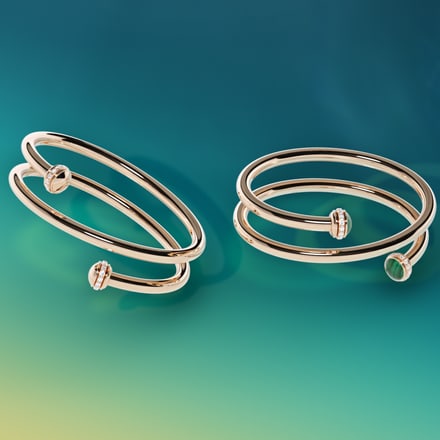 TURN FOR THE EXTRAORDINARY
Colourful, playful, joyful. A unique series of jewels and watches that turns life into Extraordinary moments.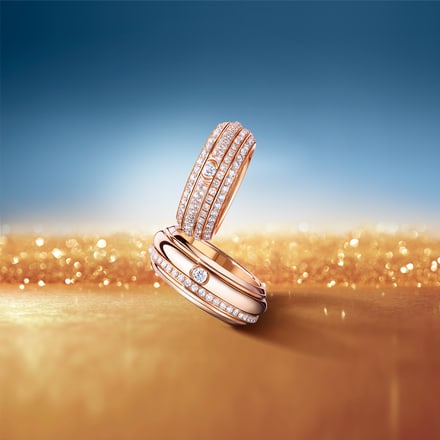 Possession Jewellery
Gold luxury jewellery that beautifully showcases the Maison's creativity