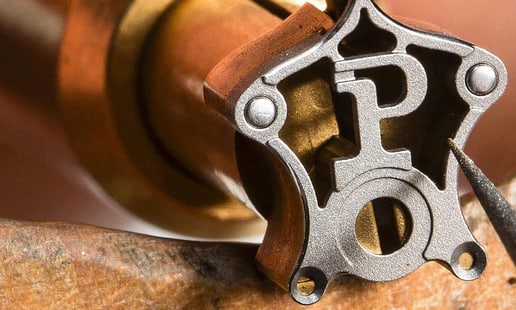 608P movement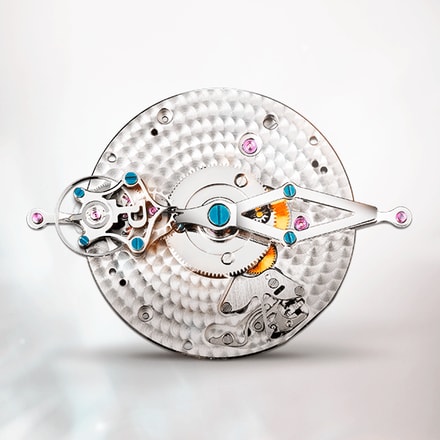 608P
3.3 mm hand-wound mechanical tourbillon relatif. A unique and revolutionary concept with a double revolution carriage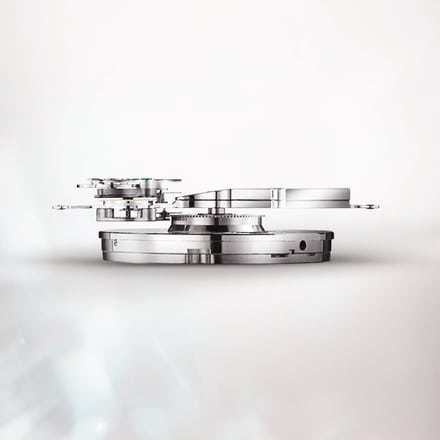 608P
3.3 mm hand-wound mechanical tourbillon relatif. A unique and revolutionary concept with a double revolution carriage
608P movement

Manufacture Piaget 608P hand-wound tourbillon relatif mechanical movement.

In building upon the technical specifications and carriage of the 600P tourbillon movement, Piaget revolutionised watchmaking with the 608P tourbillon relatif movement. This movement is revolutionary on two grounds: the embodiment of Piaget's daring creativity and its constant willingness to harness the power of technology for aesthetic ends.
Suspended at the tip of the minutes hand, the carriage of the flying tourbillon movement seems detached from the basic mechanism which drives it. The visual effect it produces is accentuated by the presence of the stylised "P" of Piaget. The asymmetry of the design required meticulous adjustments in order to respect the balance of the whole movement. The hours are displayed by a central disc, while the tourbillon carriage, positioned on the minutes hand, rotates on its own axis.
The three bridges of the tourbillon carriage are crafted in titanium, a highly resistant and lightweight material. Composed of 42 elements, the carriage – which rotates on its own axis once per minute in addition to the rotation around the dial every hour – weighs only 0.2 grammes!
Its mainplate is circular-grained, its bridges bevelled and hand-drawn. Finally, the circular Côtes de Genève and blued screws round off this exceptional movement, recalling the aesthetic codes cherished by the Swiss watch brand.
New hand design celebrating the 10th anniversary of the 608P.

Hand-wound - tourbillon relatif

Type:

Hand-wound mechanical

Shape:

Round

Functions:

Hours, Minutes

Technical features:

Titanium carriage, Double barrel, Flying tourbillon positioned on the minutes hand, Double rotation on its own axis once every minute, Double rotation around the dial every hour

Power reserve (in hours):

Approx. 80

Frequency (vph):

21,600

Frequency (Hz):

3

Diameter (lines):

11.5

Diameter (mm):

25.6

Number of jewels:

27

Thickness (mm):

3.3

Number of components:

163

Finishing:

Circular Côtes de Genève, Bridges circular-grained, drawn and bevelled by hand, Mainplate circular-grained by hand, Carriage bevelled and drawn by hand, Blued Screws, Engraved Coat of arms

*Piaget luxury watches and jewellery are individually produced and thus the weight and carats of each product can vary from the displayed data.