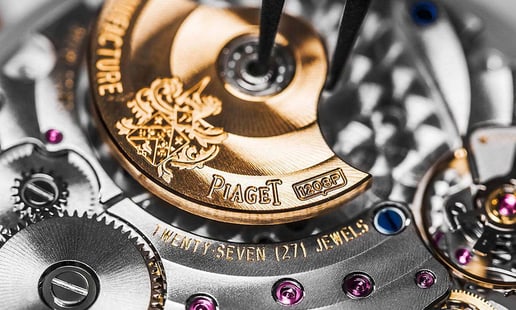 SERVICING YOUR WATCH
Your Piaget watch has been carefully crafted with generations of expertise behind it. To preserve its precision and impressive design we recommend regular servicing, so it can be enjoyed by generations to come. To claim your servicing privilege you can pop into a Piaget boutique or an authorised retailer of your choice* to have your watch serviced, as only our watchmakers are equipped with the right apparatus, documentations, tools and original components to care for our creations.
BRINGING YOUR WATCH IN FOR MAINTENANCE
The day to day care you can do at home ensures the accuracy and proper functioning of your watch but as a precision instrument, it occasionally requires technical care. Depending on how frequently you wear your luxury watch, the model, and the environment you wear it in, we recommend bringing it in for a service every three to four years.
PERSONALISED SERVICES
To give you the highest quality care for your luxury watch, our watchmakers will provide you with a detailed diagnosis, including service recommendations and their respective cost. This initial assessment is a complimentary service offered by Piaget to our clients.
BATTERY REPLACEMENT
We offer the complimentary replacement of the battery when necessary. While we are at it, our watchmakers will also carry out an overall inspection of your watch.
MOVEMENT CHECK
When you bring your watch in to replace the battery, our watchmakers will also visually check the movement.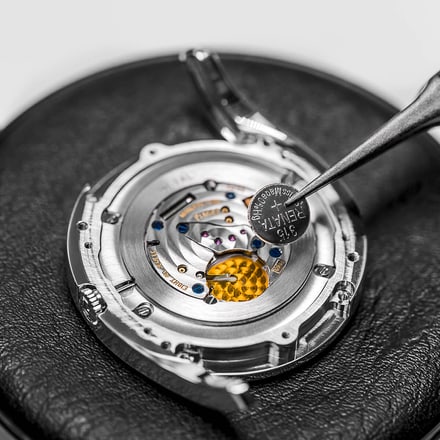 BATTERY REPLACEMENT
When necessary, the battery of your Piaget quartz watch can be carefully replaced by our specialists.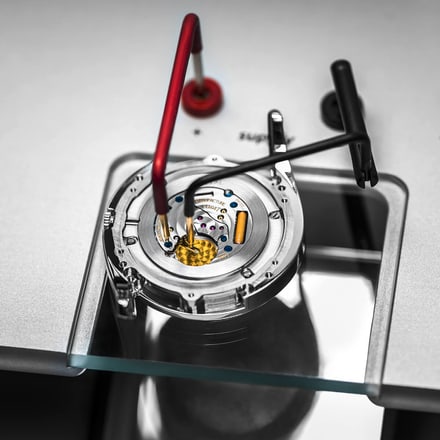 CHECKING THE FUNCTIONALITIES
After our specialists have replaced the battery, the functioning of the watch will be rigorously tested.
A COMPLETE SERVICE
Our specialists can service and repair any Piaget movement designed over the past 140 years.
They are skilled in giving your watch a thorough inspection, by individually checking each component. Your watch will be taken apart entirely, repaired and reassembled, following our high standards.
We recommend bringing your luxury watch in for a complete service every four to five years to best care for your watch. After the complete service, you will be issued with a twenty-four-month warranty covering the work and the parts replaced.
RESTORING THE SHINE
Polishing your watch reveals the shine it had on the first day. Our watchmakers carefully disassemble your watch so that each part can be polished separately. This is a delicate process that removes an extremely fine layer of metal, so must only be carried out when neccessary.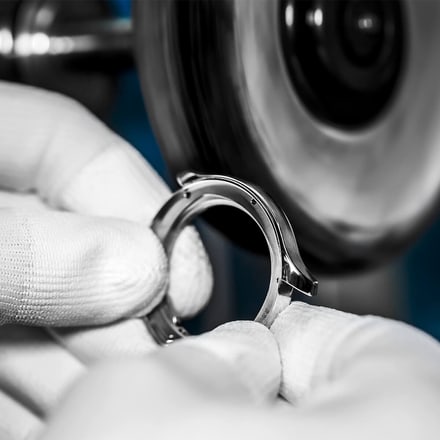 POLISHING THE CASE
The case of your watch is carefully hand-polished to restore its shine. If your watch is white gold, it will then be rhodium-plated to enhance its radiance.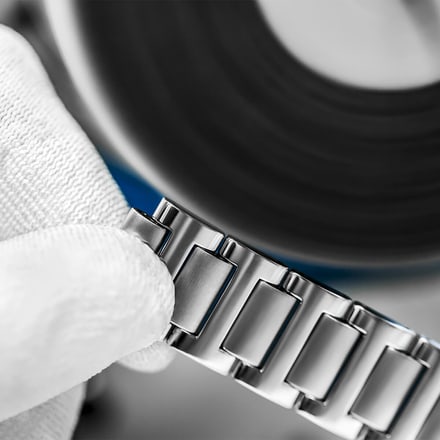 POLISHING THE BRACELET
The metal bracelet and clasp are also hand-polished, along with rhodium-plating for white-gold watches.
Our recommended public prices

Complimentary battery replacement
Complete Service: from 750 EUR*
Polishing: from 320 EUR**

*price based on a watch with a mechanical movement without complication

**price based on a watch with a strap without additional service

The average lead-time

Battery Service: 1 week
Complete Service: 4 weeks*
Polishing: 3 weeks*

*average lead-time calculated on a watch with a mechanical movement without complication
*There are additional services available to you, please dont hesitate to ask if you need personal advice on your Piaget piece.
Exceptional watches & vintage creations can be serviced on a customised quote following an expert's diagnosis.
Enjoying your timepiece to the fullest