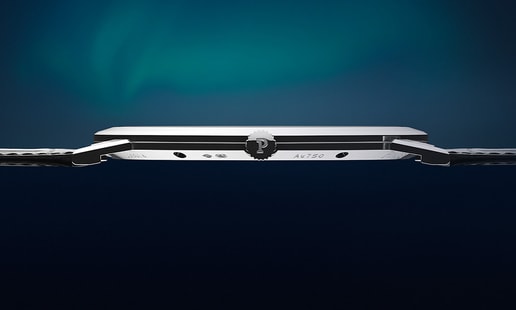 ULTRA-THIN
THE AESTHETICS OF PURITY
The ultra-thin has been an obsession of the Maison since the 50s, when we set ourselves the challenge of creating a watch movement so thin it had never been done before. The result was unveiled in Geneva in 1957. At only 2 mm thick, the 9P movement was acclaimed for its thinness and elegance, as well as its performance and reliability. Six decades later, within its Altiplano ultra-thin watch collection, this quest for the ultra-thin remains. The Maison has continued to create increasingly thin calibers, each more impressive than the last, including hand-wound and automatic, with chronograph and tourbillon complications.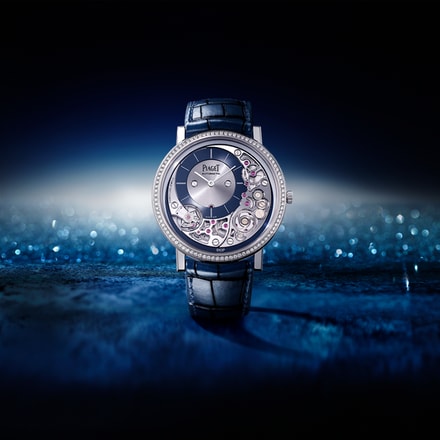 Our Ultra-Thin Watches
Since 1957, we have been at the forefront of the ultra-thin, bringing together watchmaking prowess, precision design, and daring creativity.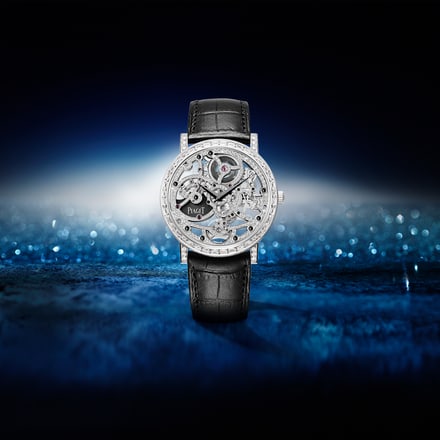 OUR ULTRA-THIN WATCHES IN WHITE GOLD AND DIAMONDS
The culmination of the constant pursuit of ultimate thinness, ultra-thin watches in white gold and diamonds reflect all of Piaget's watchmaking skill.