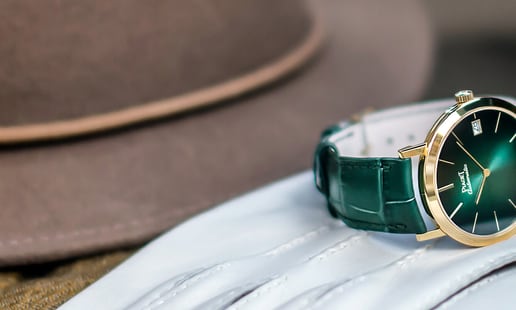 PERSONALIZING YOUR WATCH
We offer a variety of straps, colors, finishes, and buckles, so you can make your Piaget luxury watch perfectly suited to your taste.
A WATCH STRAP AT THE HIGHEST QUALITY STANDARDS
Swiss quality doesn't stop at watchmaking, our excellent craftsmen pay the same attention to our high-quality straps. The materials are rigorously selected from only the best suppliers and manufacturers. With hand-stitched seams, folded edges and hypoallergenic linings our watch-straps are luxurious to a high standard. Our prestigious materials include; farmed Alligator in large square scales or small round scales, matt or brushed satin, rubber or calfskin all tested to meet our exacting standards.
TAILORED TO YOU
Replacing your current strap, matching to a color scheme or creating something unique for a special occasion? Visit one of our Piaget boutiques or authorized retailers and we can create a truly unique strap for your luxury watch, whatever the occasion.
LOOKING AFTER YOUR WATCH STRAP
Watch straps need as much care as the luxury watch itself. They can be damaged by the effects of daily life. We have created these care instructions so you can keep your watch strap in the best possible condition.
For leather straps avoid the following:
Frequent contact with water
Exposure to excessive humidity
Prolonged exposure to sunlight
Contact with cosmetics and oily materials
For rubber straps, avoid:
Nail varnish
Prolonged exposure to sunlight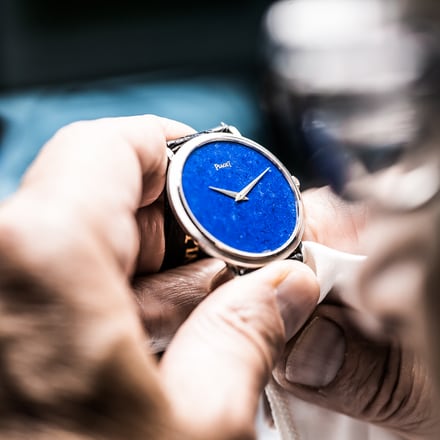 WHEN AND WHERE TO REPLACE YOUR STRAP ?
You can replace your watch straps at one of our Piaget boutiques, or at an authorized retailer.
Enjoying your timepiece to the fullest