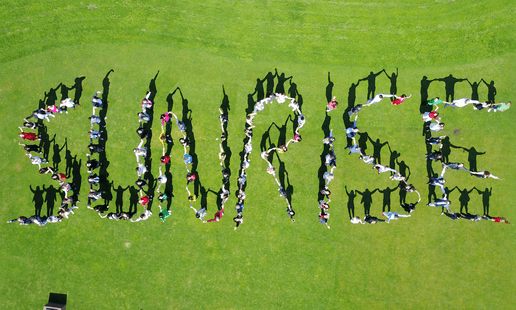 THE PIAGET FAMILY
The health, safety and development of our employees is paramount for Piaget, which is why we are committed to ensuring it is always at its best.
WORK ENVIRONMENT
We strive to offer a modern working environment and competitive benefits that go above and beyond applicable regulations.
DIVERSITY AND INCLUSION
We champion equal opportunities for all genders, races, religions, ages, sexual orientations, ethnic backgrounds and abilities, as Piaget is a global corporation and our workforce should reflect this.
Women make up 61% of our workforce and 50% of our managers are women. We also have a gender-balanced Executive Committee.
EDUCATION AND DEVELOPMENT
Conscious of the ever-changing world, technical innovation and digitalization, we are committed to helping employees upskill and stay ahead of the game through learning opportunities. For instance, early in their careers, employees can enter the Explorer program to develop their career internationally.
DIGITAL WORKPLACE
Everyone at Piaget is digitally connected through the corporate network, accessing, maintaining, sharing and consuming information and knowledge within the Maison and the Richemont Group. Shared company devices are available for employees to stay connected.
PHYSICAL WORKPLACE
Through continuous improvements to our manufacturing and office spaces with a focus on flexibility, performance, we put the health and safety of our employees first. In 2019 we introduced remote working and flexible working hours to help employees create better work-life balance.
WELLBEING
We put the physical and mental wellbeing of our employees first, that's why we encourage them to pursue a healthy lifestyle with regular exercise classes, healthy food within Piaget restaurants and programs to help them stop smoking. Also, we offer subsidies for electric bikes and public transportation. On all our sites, the staff has access to independent medical support.